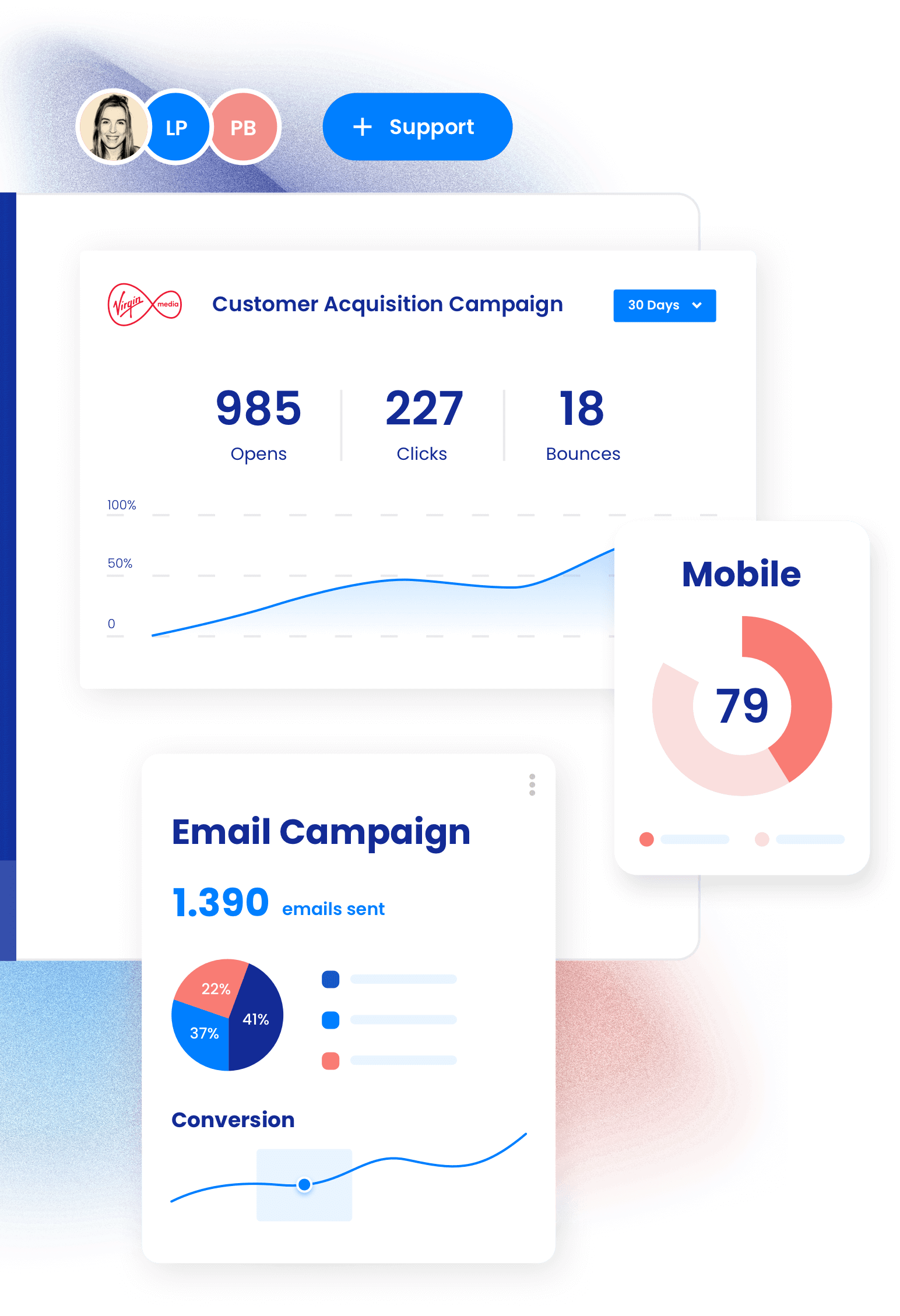 What's next
with Deployteq
1. Implementation in weeks, not months. With your own
dedicated onboarding team we'll get your first campaigns
flying out the door.
2. Your own team of account managers, deliverability experts and campaign geniuses to support you as
and when you need it.
3. A platform that's always improving. With 52 releases every
year, Deployteq grows with your business.
Discover a wide variety of features that make CanopyDeploy one of
the most flexible, configurable and easy-to-use CRM platforms on
the market.