Scale your team when
and where needed
Regardless of your team's size, strategy, or whether you want us to do the heavy lifting for you, our Managed Services team can fully operate the Deployteq platform for you. Assisting in developing a data-driven strategy,
creating ready-to-use templates, or building and delivering all omnichannel campaigns you need for growth. We will support you throughout all the various steps of your customer engagement journey.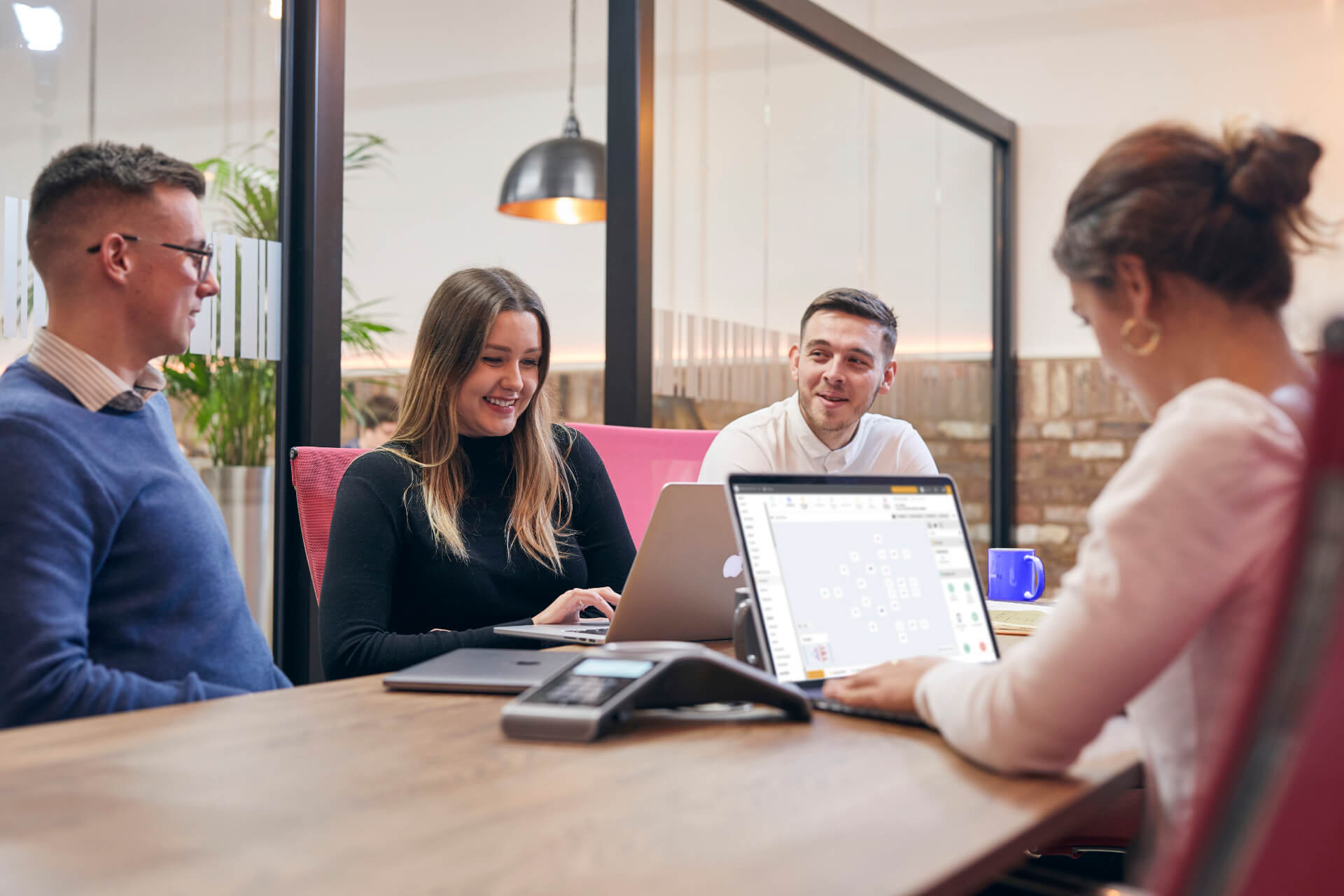 An Award-Winning Team for 
every marketing challenge 
Live Support
Our technical specialists are only a phone call away whenever you have a question answered or a problem solved. You can also visit our support portal, which contains useful hints and tips.
Dedicated Customer Training
Become a Deployteq whizz with the help of our pro-experts. Get to grips with the basics or delve a little deeper into the teq, we're here to help you get the best out of the platform.
Insight & Strategic
With the help of our omnichannel marketing professionals, you can improve your digital marketing strategy. We help with strategic roadmaps and gaining the right insights for growth.
Creative & Production
Consider us design collaborators. We'll make sure every email looks its best. Email and landing page templates, data-driven creative advice, and tactical creative campaigns are all available from our team.
Data-Driven Marketing
Our data experts will help you decipher which data you need to be collecting to stimulate growth. As well as advice on managing your data platform to avoid silos and polluted data. 
Deliverability
We are email professionals who take deliverability extremely seriously. Benefit from Deployteq's outstanding deliverability rating is intended to help you get the best possible outcomes, and our people are available to assist you in optimising.
Deployflex On Location
Through our flexible hiring hub you can hire exepert employees who temporarily support your own team on location.
Coop
"The different approach to
omnichannel creative production has
allowed us to make improvements
across the group." 
Contact us for more information
on our pro-services department