Some of the worlds biggest names use Deployteq to increase ROI and drive customer loyalty
Just ask brands like Virgin Media, Renault and VodafoneZiggo, who are using Deployteq to reach their customers and prospects more effectively than ever before.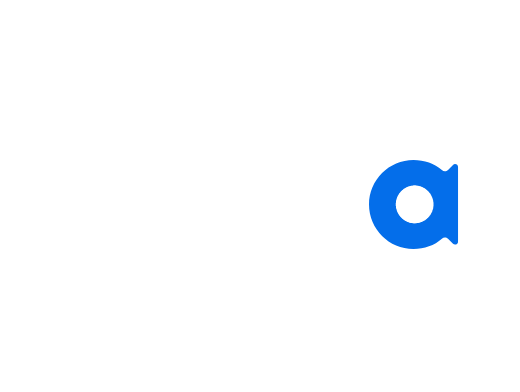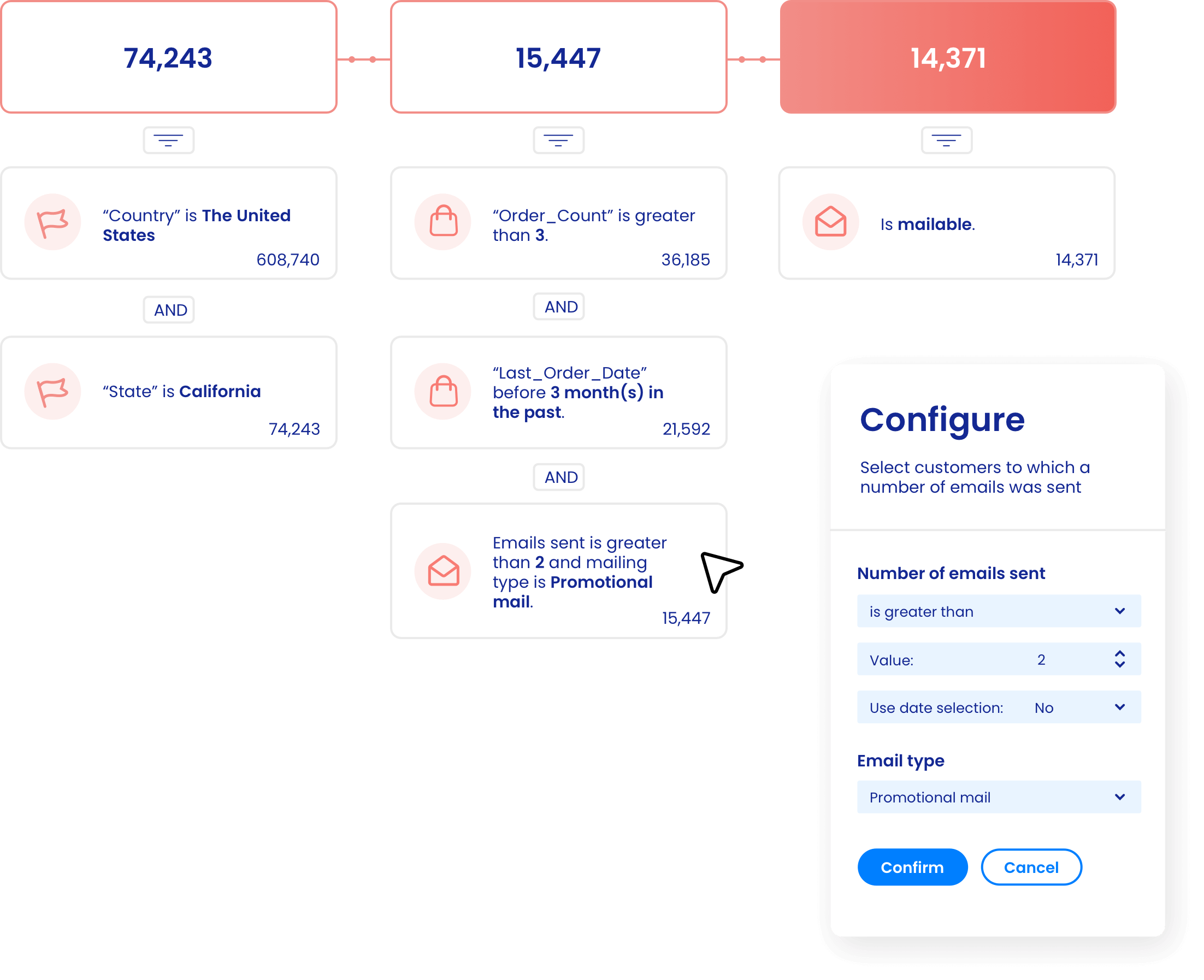 Dynamic audience segmentation means no inaccurate data lists and fewer embarrassing moments. Simply exact, real-time profiles that generate and update continuously and immediately in Deployteq.
Jaw-dropping Emails, 
no developers required 
Easily build personal, beautiful, and triggered emails with the Deployteq drag-and-drop editor, with a template built just for you!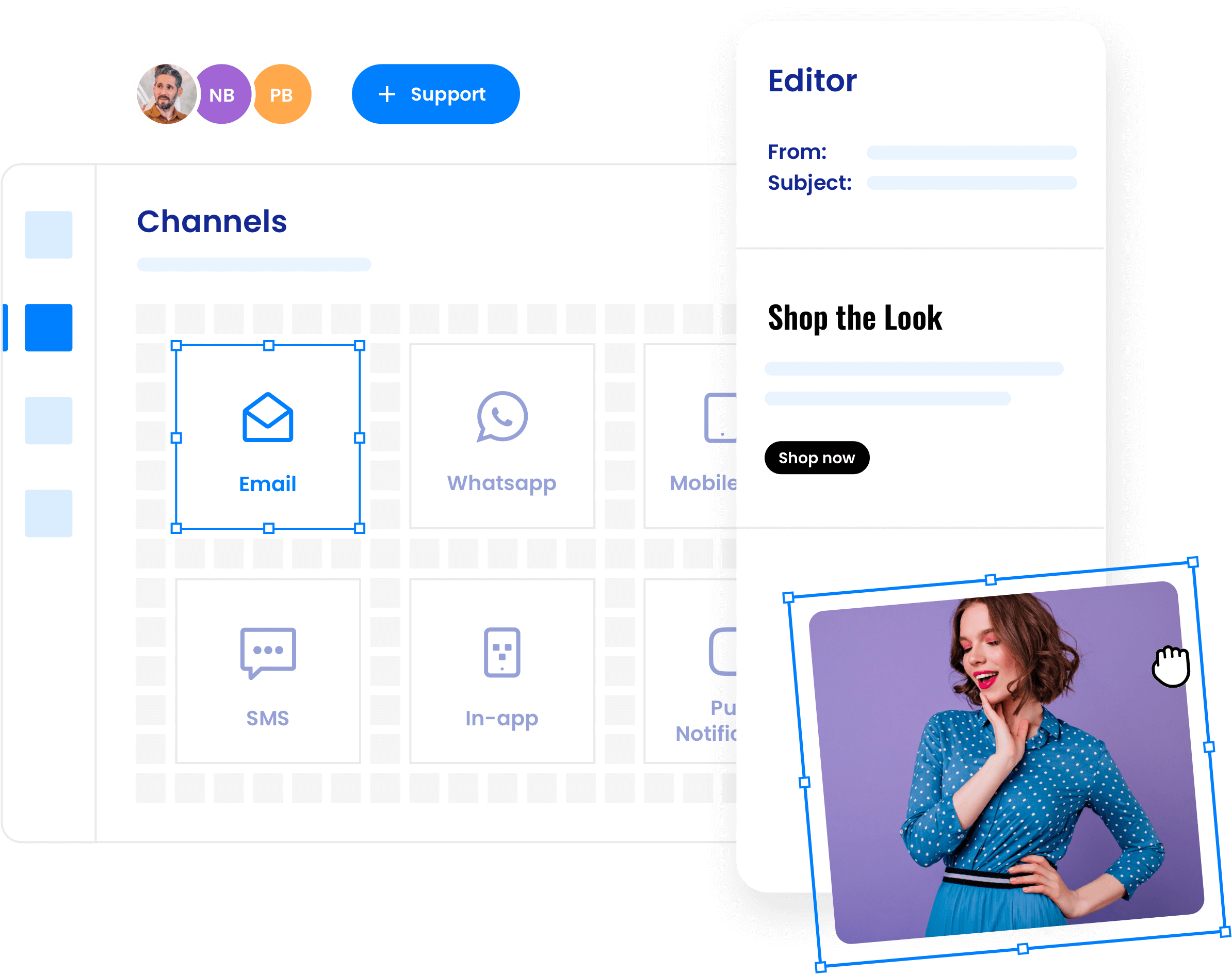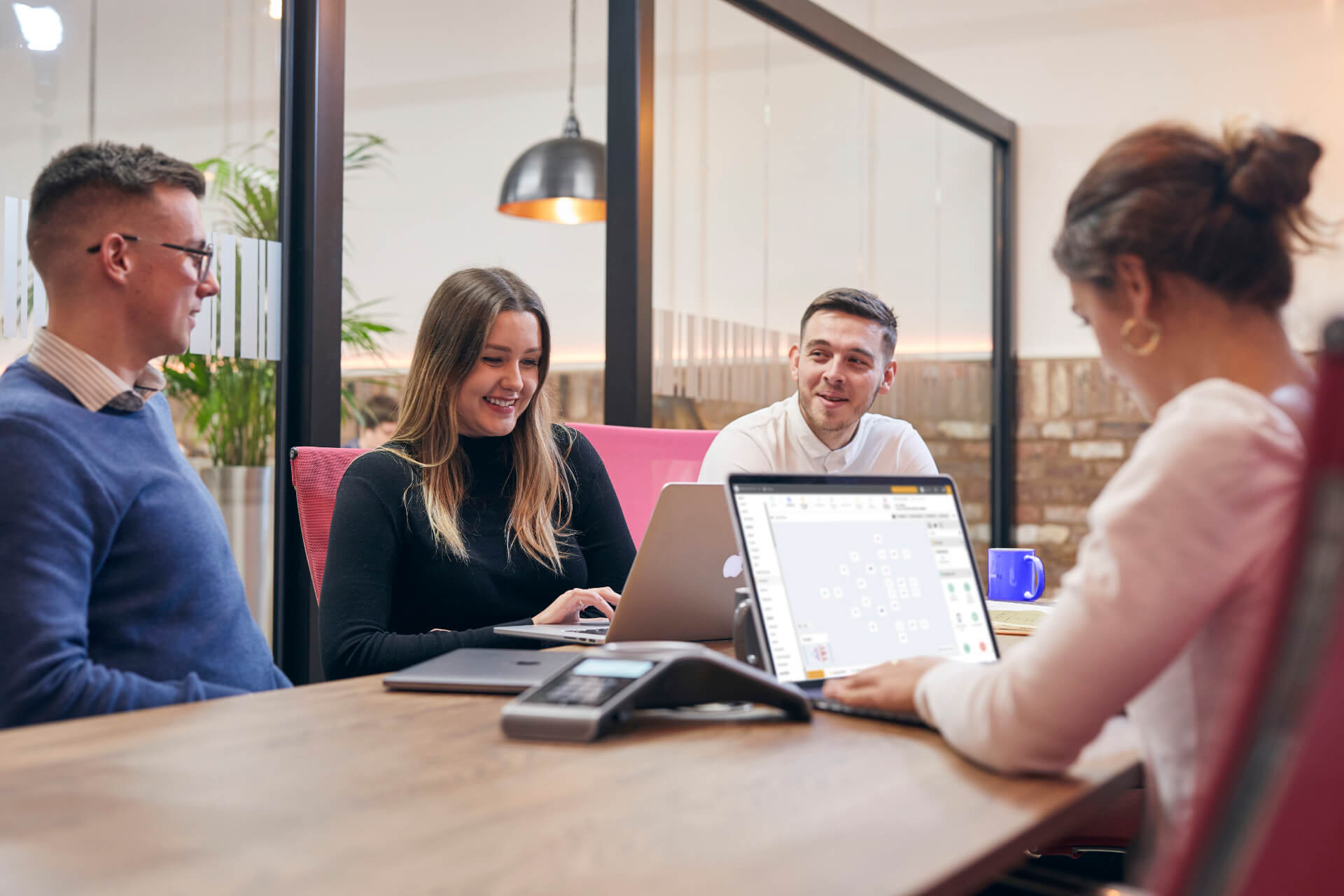 Always-on support or complete managed services. Build yourself of make use of our experts. We've always got your back.
Seamlessly Coordinate Successful,
Data-Driven Campaigns 
With your own data fuelled template, send hyper-personalised targeted campaigns such as:
Abandoned Shopping Cart
Welcome Series
Cross & Up-sell
Data-enrichment
Loyalty
Reactivation & Retargeting
Event
Cross-channel
Event & ticketing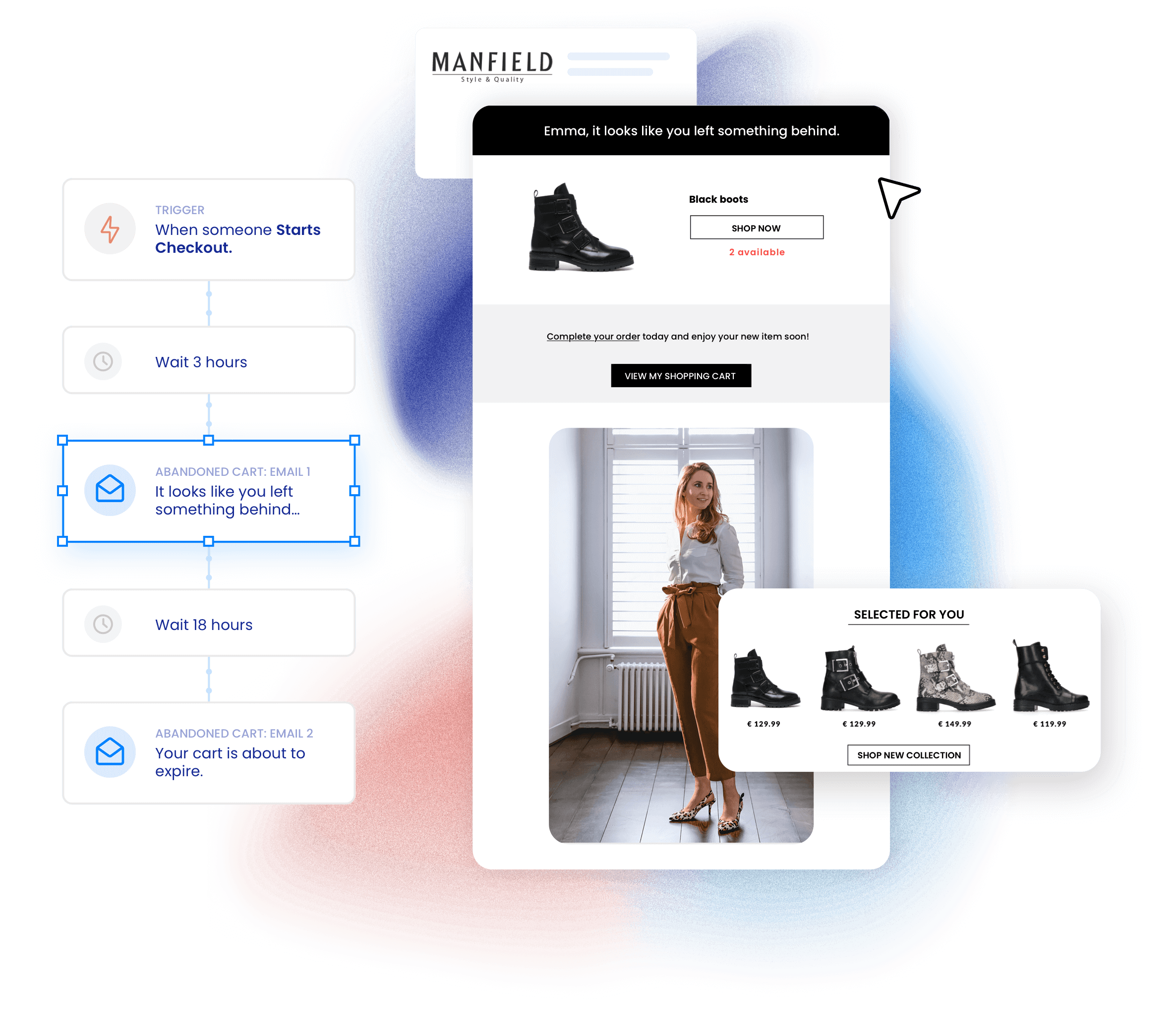 Like a lego set for marketers. Deployteq Is modual, build your perfect platform from your choice of channels and functionality. Pay for what you use, nothing more.
You have access to a wide range of channels: SMS, Email, WhatsApp Business, Landing Pages, RCS, Print and call centre, your organisation can remain future-proof ready.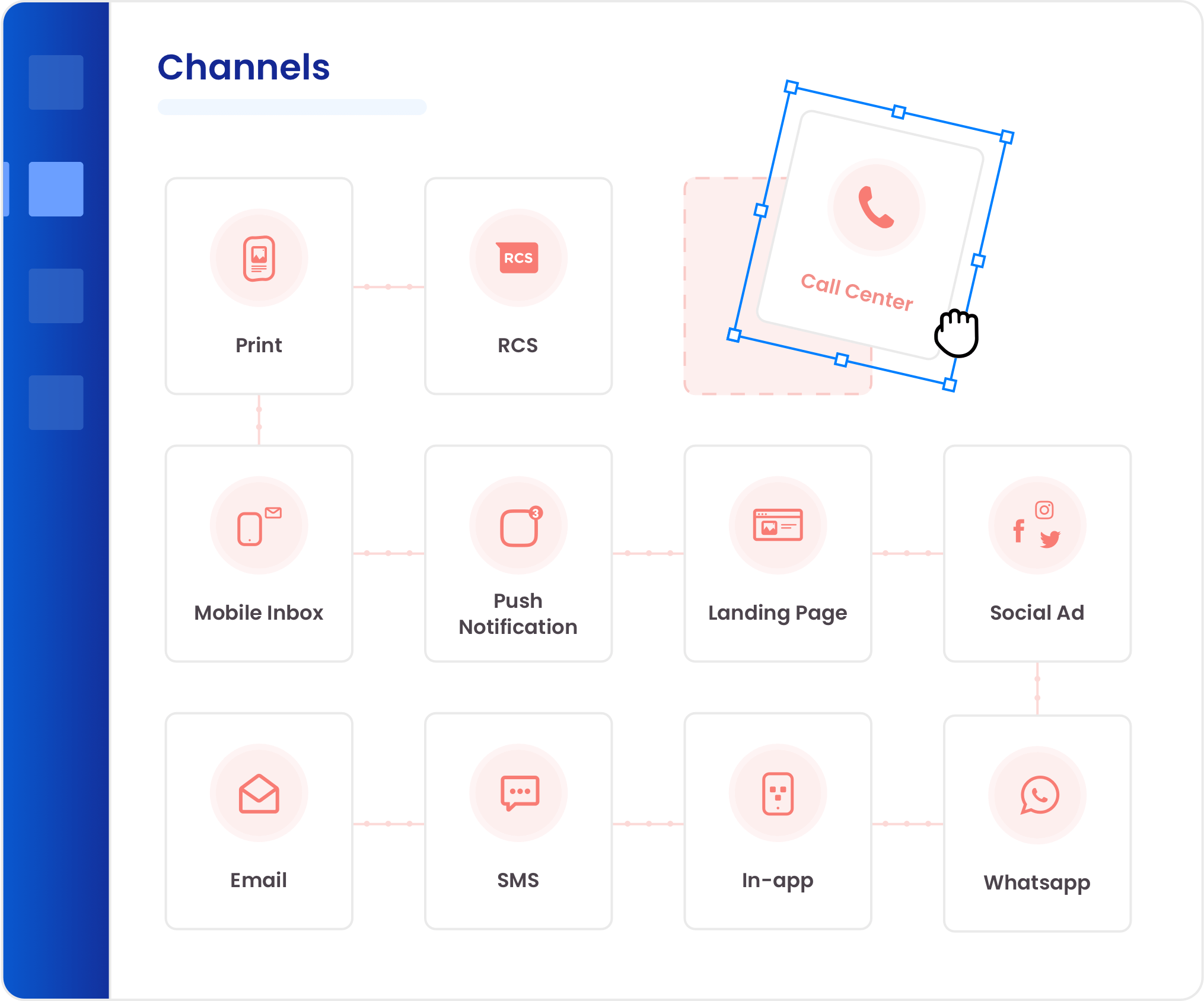 Powerful features of Deployteq
Integrate everywhere, instantly
Enhance the power of your technology. Headache free, unlimited integrations across your entire teq stack.
Why use Marketing Automation
over a traditional email service provider?
Future-proof
Scale up your customer service
by easily adding more channels forms, WhatsApp or SMS.
Grows with you
Segment your lists and grow your audience with personalised communications at the perfect time.
One-On-One
By utilising contact fields,
behavioural activities and more, send nearly one-to-one
communication.